Christmas City Express
Are you looking for something fun to do this holiday season? The Christmas City Express train ride is the perfect way to spend an evening during the Christmas season.  The train travels from Fitgers to the Duluth Train Depot, where inside you'll be treated to a fabulous reading of the new Christmas City Express story, enjoying carolers and a visit from a VERY special guest!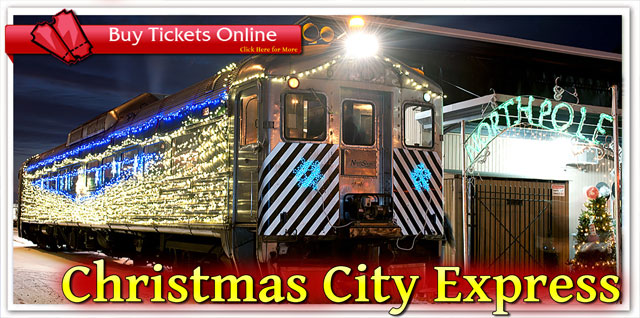 Prices:
$18.00 for adults
$16 for children 3 years and up
2 and under are free and don't require a reservation
There is a $0.50 handling fee per ticket
 Departures:
3:45 (Sundays)
4:15
5:00
5:45
6:30
7:15
**The entire experience takes about 90 minutes
Dates:
Every Friday-Sun till December 17th.
November: 24, 25, 26
December: 1, 2, 3, 8, 9, 10, 15, 16, 17
Want to experience Bentleyville without the hassle of getting a spot in the parking lot? You can take the train to Bentleyville without having to worry about a thing! The train loads at Fitgers Complex takes you to Bentleyville and brings you back to Fitgers at the end of the night, you can even enjoy a bite to eat before heading out to see the lights!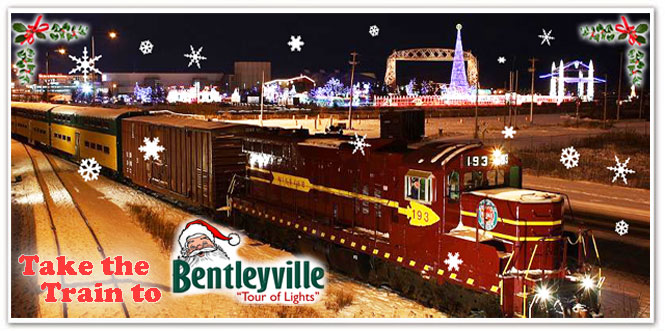 Tickets:
$7 a ticket
2 and under are free and don't require a reservation
Departures:
5:00 & 6:30
**Want to make the most out of your night? Ride the Christmas City Express at 4:15 or 5 pm, come back to Fitgers, then load the 6:30 train to Bentleyville. Tickets need to be purchased separately.
Return Times:
6:00
6:50
7:35
For those of you that are looking to make a weekend out of it, make sure to check out our lodging and dining options!
Happy Holidays!