Things To Do In Canal Park In October
Leaves are starting to turn across the state, but our green foliage near the lake in Canal Park is yet holding on. As we gear up for autumn and all things pumpkin, we're also getting ready for all the upcoming fall/winter seasons –hockey, ballet, or symphony orchestra anyone?! Here's what's going on next month and the things to do in Canal Park that you can check out.
UMD Bulldog Hockey – Fridays & Saturdays:
We told you to get ready for new seasons…and that starts with the UMD Bulldogs kicking off their hockey season on October 1st. The men's team will face Michigan Tech while the women's team will be vs. Boston College. During the second week of October, the UMD women's team battles Minnesota State, while the men's team takes on Notre Dame in week 3. On the 21st, the women's team will play against Bemidji State while the men's team plays the U.S. National Under-18 team on the 22nd. The men's team will finish out the month against one of their hardest rivals -North Dakota!
Be sure to get your tickets and show up to Amsoil Arena to cheer on your UMD Bulldogs!! Don't forget your Bulldog emblazoned, maroon and gold wear.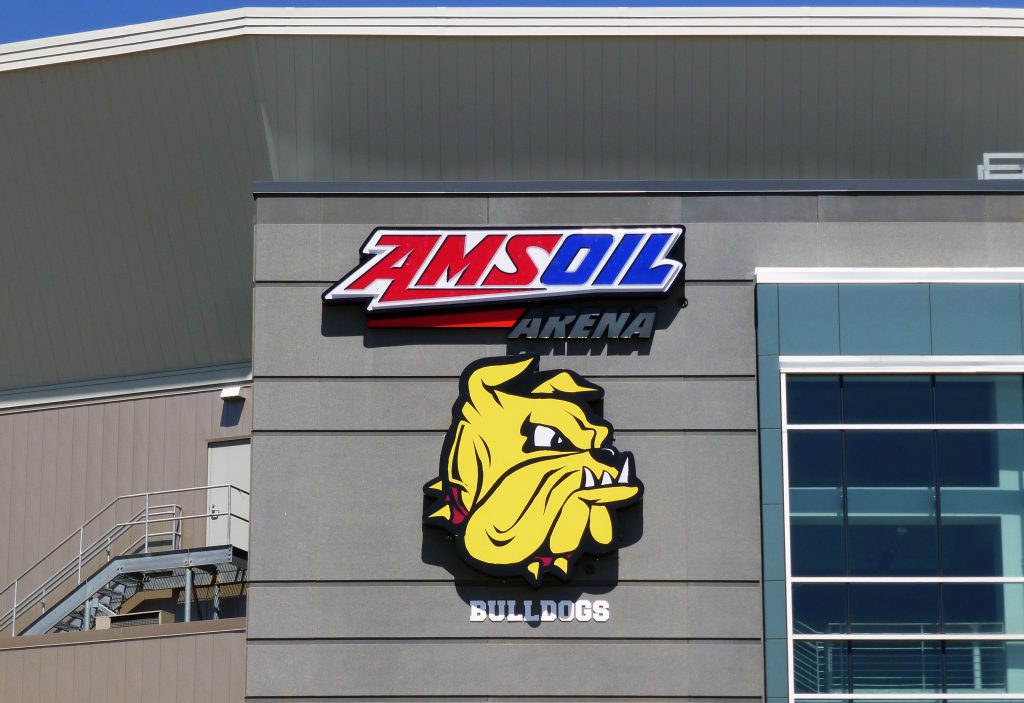 Blue Heron Trading Co. Cooking Classes – October 6th, 13th, and 27th:
Tired of the same old dinner on the table, week after week? Spice up your cooking with educational and delectable cooking classes from Blue Heron. Join them throughout the month in their store, located in the Dewitt-Seitz building in Canal Park.
6th:  Fresh Fish – Learn how to pan fry crappies with pesto tartar. Make a spicy fish sandwich with dill cream sauce and a side of pineapple coleslaw.
13th: The Art of the Bird – Learn how to butcher, cook, and finish a variety of wild birds. Tony will prepare goose confit, orange roast duck, and pressed pheasant with wild mushrooms and sherry.
27th: Soup's On – Get ready for soup season and watch as Chad instructs on preparing mouth watering soups including curried squash, southwestern black bean, french onion, and beer cheese.
Duluth Superior Symphony Orchestra – Pops: Time For Three – October 15th:
Looking for a night of enjoyment that's both fun and funky, plus relaxing and entertaining? Check out the self proclaimed "Classical Garage Band" Time For Three as they perform and entertain with works from Bach to Kanye West.
Time for Three (Tf3) breaks traditional classification, with elements of classical, country western, gypsy and jazz styles forming a blend all its own. The members — Nicolas (Nick) Kendall, violin; Charles Yang, violin; and Ranaan Meyer, double bass — carry a passion for improvisation, composing and arranging. The group has performed hundreds of high energy shows around the world. Recent highlights included their Carnegie Hall debut, Melbourne Symphony Orchestra, a sell-out concert at the 2014 BBC Proms, and an appearance on the ABC prime time hit show "Dancing with the Stars."
Minnesota Ballet – Dracula – October 21st-23rd:
Join the Minnesota Ballet at the DECC Symphony Hall just before Halloween for their [appropriately themed] ballet, Dracula! The show is slated to be fabulously fun, spooky and scary -but still kid friendly. In fact, kids young and old are invited to attend the Sunday matinee show in costume. The show is described as, "Thrill to the Ballet's elegantly eerie Dracula, created by Robert Gardner following the grand tradition of Bram Stoker's Gothic tale. Dark fantasy plays out in compelling dance to spooky classical music as mortals struggle to overcome vampire powers"
Tickets can be purchased online or at the DECC ticket office.
Haunted Ship – Every Thursday-Sunday in October, plus select Wednesdays & Halloween:
Dare to be scared on this year's Haunted Ship aboard the William A. Irvin. The haunt this year is better than ever with a theme of 'Things the Government Won't Tell You.' Climb aboard and tour the ship under the darkness of night. Be warned -the ship has had countless stories of actually being haunted -so your encounters may not be entirely of this world. Tickets are only $12 and you can receive a $2 discount for donating a canned food item. College students receive a BOGO discount. The haunt is rated pg-13 and is not recommended for any one 12 years or younger.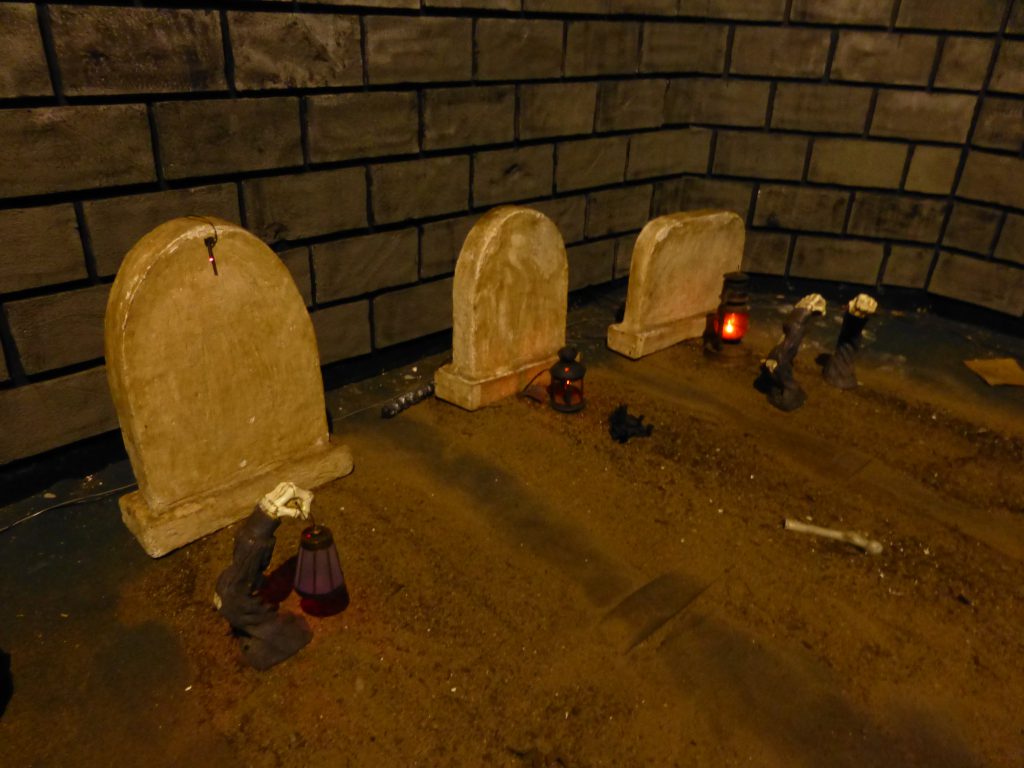 Which events in October are you most excited about? Chat with us in the comments below!
Don't forget to interact with us with on social media -we love hearing your Canal Park stories and seeing your photos! Find us on Facebook, Instagram or Twitter.
By Jessica Carl