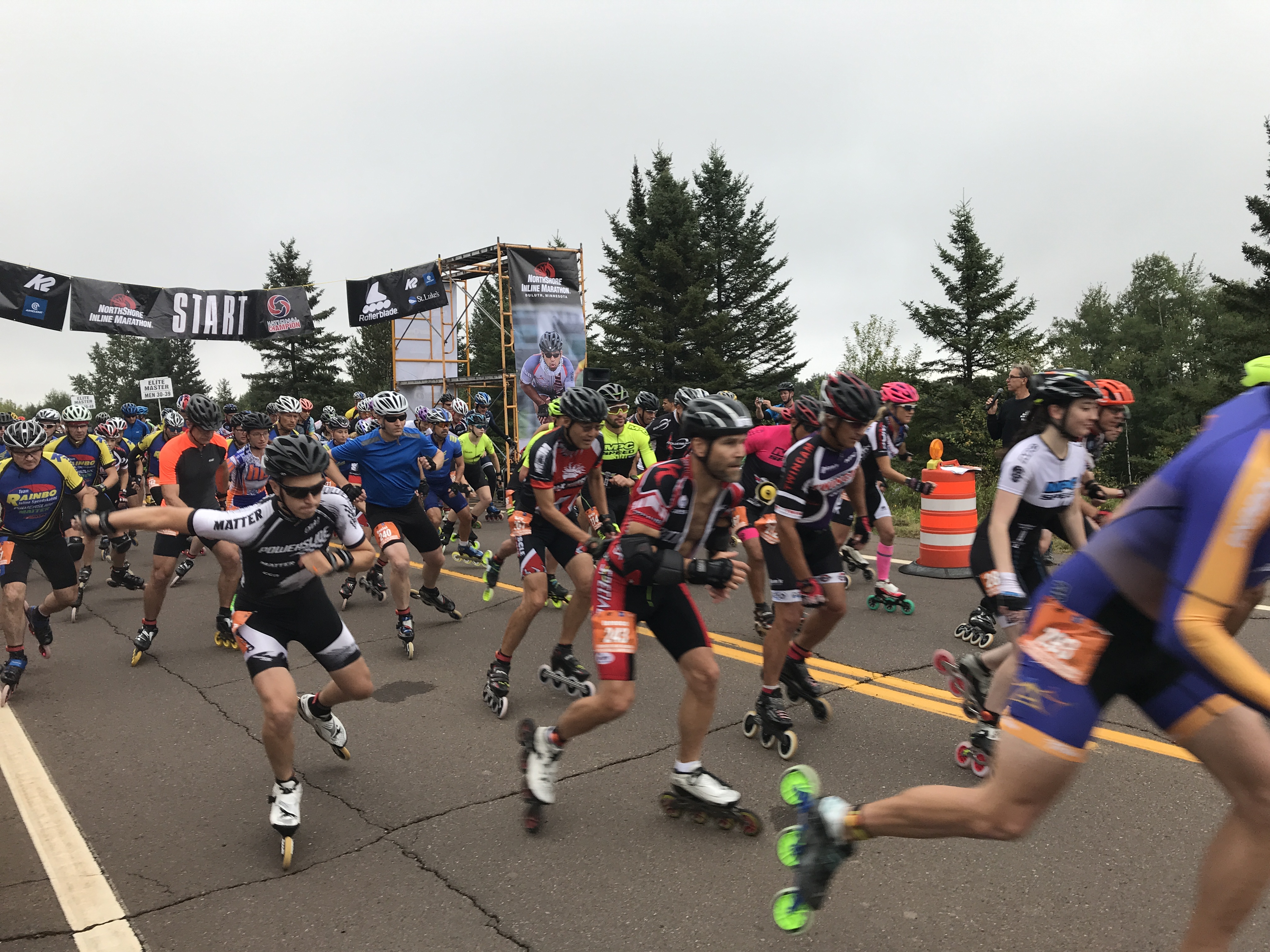 As Virtual NorthShore Event Wraps Up, Organizers Look to 2021 for 25th Annual Race
Duluth, MN – NorthShore Inline Marathon, Inc. (NSIM), has launched race registration for its 25th Annual event, scheduled for Saturday, September 18, 2021. Online signup includes the Nation's largest in-person skating race, running and rollerski races, as well as virtual race options.
The 2020 NSIM races were canceled due to the coronavirus pandemic, and all events moved to a virtual format. Registration for 2021 is launching in hopes that in-person racing can resume by September 2021, but organizers are also continuing the successful virtual races that were new in 2020. An Expo Special rate is in effect until September 23, 2020, which includes the lowest prices of the year and a refund guarantee.
"We felt it necessary to let our fans and athletes know that if the 2021 race is canceled due to the ongoing pandemic, they can be assured that their early registration fees will be returned. We are also offering our popular Race Insurance Package again for 2021, so everybody can register with confidence. No matter what happens, the work starts today to begin planning a safe and successful in-person race on September 18, 2021," said NSIM Race Director Mike Ward.
About 450 athletes were registered for Virtual NorthShore races, and athletes have until September 20, 2020 to submit their race times. Virtual race participants will receive a finisher shirt, medal and bib by mail.
Information and registration for the 2021 NSIM races, and 2020 Virtual NorthShore results can be found at www.northshoreinline.com. Any questions or concerns can be sent to Race Director Mike Ward at mike@northshoreinline.com, or by calling the NSIM office at 218-723-1503.
The NorthShore Inline Marathon is the largest inline marathon in North America. September 18, 2021 marks the 25th annual event, which draws over 2,000 athletes from around the world to participate in the inline skating, rollerski, and running races. For more information, visit www.northshoreinline.com