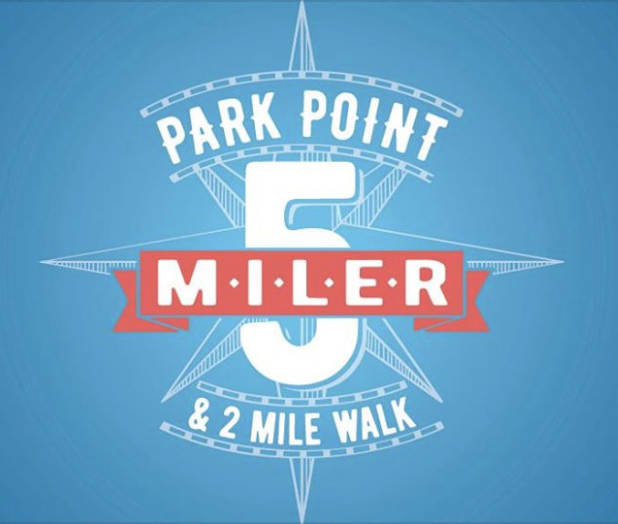 INTRODUCING SEVERAL OPTIONS FOR THE PARK POINT 5-MILER
In-person Race Set for Thursday, July 16
(Duluth, Minn.) – Grandma's Marathon has formulated a COVID-19 Preparedness Plan for the Park Point 5-Miler/2-Mile Walk with guidance from the City of Duluth and the Grandma's Marathon Medical Director. The plan will allow the event to proceed as safe as possible, and within the COVID-19 guidelines set forth by the Minnesota Department of Health (MDH). With safety plans in place, participants can choose from multiple different times to run/walk the in-person event or participants can choose to race virtually.
The chip timed, in-person Park Point 5-Miler/2-Mile Walk will take place on Thursday, July 16, 2020. Throughout the day there will be (3) three-hour time blocks (Sunrise, Midday and Twilight). The Sunrise block will take place from 6:00-9:00 a.m., the Midday block from 11:00 a.m.-2:00 p.m., and the Twilight block from 4:00-7:00 p.m. Each block will include 10 waves of up to 25 people socially distanced at 6 feet apart, and participants will be able to select their wave during the registration process. Waves are assigned on a first come, first served basis, and registration for each wave will close once the 25 person per wave capacity is met.
There is also a virtual option to complete the Park Point 5-Miler/2-Mile Walk. If selected, this option allows participants the ability to complete their race at any time and location during the July 13–17 timeframe.
Registration is open for the 49th annual Park Point 5-Miler at GrandmasMarathon.com. The adult entry fee is $30 and youth pricing is $10 for children ages 6-14. Online registration for the in-person option closes at 11:59 p.m. on July 13, and registration for the virtual option closes at 11:59 p.m. on July 16. There will be no exclusive kids-only dashes this year.
Grandma's Marathon is committed to providing safe and healthy events for the community. There will be strict safety measures and requirements for participation in the event, which will require full cooperation among participants, volunteers and staff.
The Park Point 5-Miler is part of the KP Challenge series where participants commit to run three Young Athletes Foundation (YAF) races, including the Saint Fennessy 4K, Fitger's 5K and Park Point 5-Miler. The Fitger's 5K postponed date is set for September 12, 2020.
Net proceeds from the events benefit the Young Athletes Foundation (YAF), a Grandma's Marathon program focused on the promotion and development of healthy and active lifestyles for youth throughout the region. Since its inception in 1990, the YAF has contributed more than $1,100,000 to area nonprofit youth athletic organizations.
For more information and to register for the event, visit GrandmasMarathon.com.