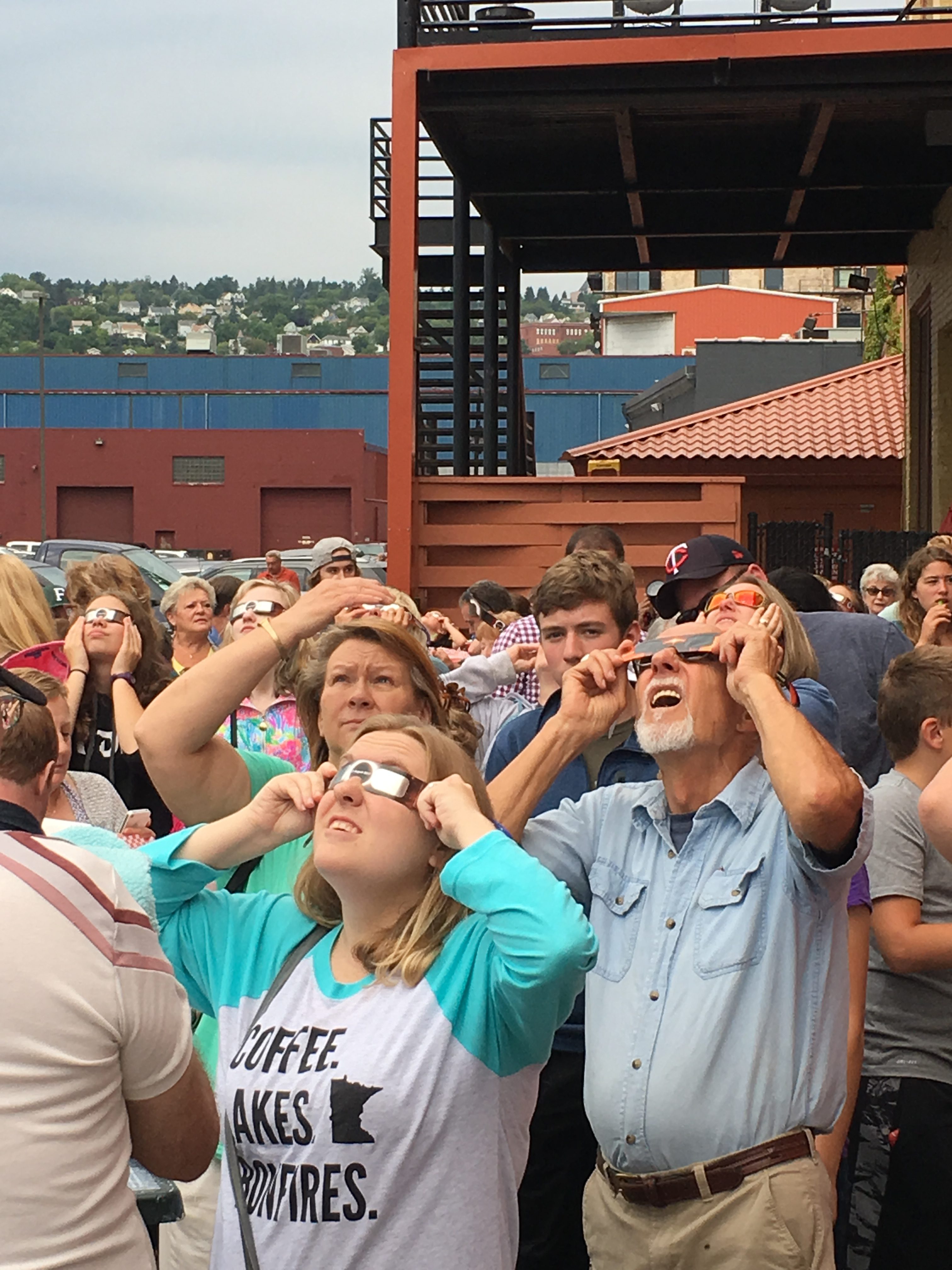 History being made
August 21st, 2017 will be a day that goes down in history. On a gloomy Monday afternoon, at approximately 1:12 pm, hundreds of Duluthians gathered outside Grandmas Sports Garden to watch the Great American Eclipse!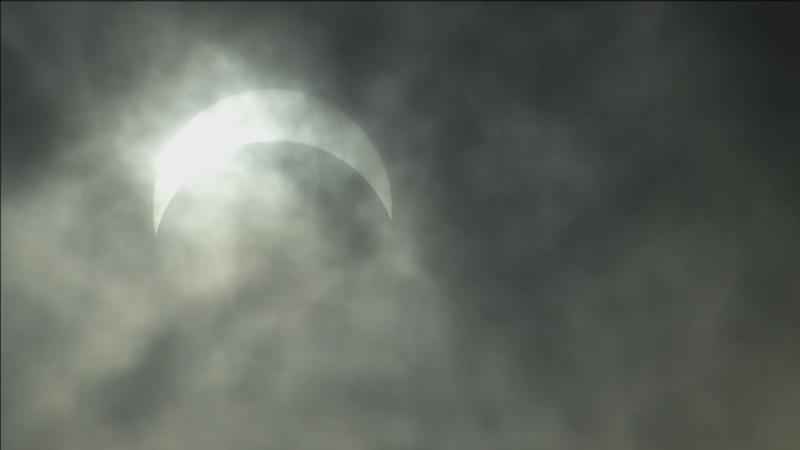 It is the first time in 99 years that an eclipse has gone all the way across all 48 states.  Some states saw better views than others, but no matter what state you were in, you were able to at least see a portion of it. Many states even fell in a path of totality, where the sky went to complete darkness for a couple of minutes.
Cloudy skies in Duluth may have made the viewing a little less than par, but there was still plenty of excitement and history being made. The Planetarium at UMD teamed up with the Sports Garden to host a free viewing party that started at around 11:30 a.m. on Monday.
Inside of the Sports Garden, there was the GeoDome planetarium set up, safety glasses for the viewers and a very high tech telescope for those who wanted to get a closer view of the eclipse. The eclipse was said to last between 11:30 a.m. until around 2:30 p.m. when about 80 percent of the sun would be obscured. The best time to view the eclipse from Duluth would have been around 1:07 p.m., but at 1:12 p.m., the clouds parted, the rain stopped, and all safety glasses turned towards the sky to watch history being made!. There was excitement had by all!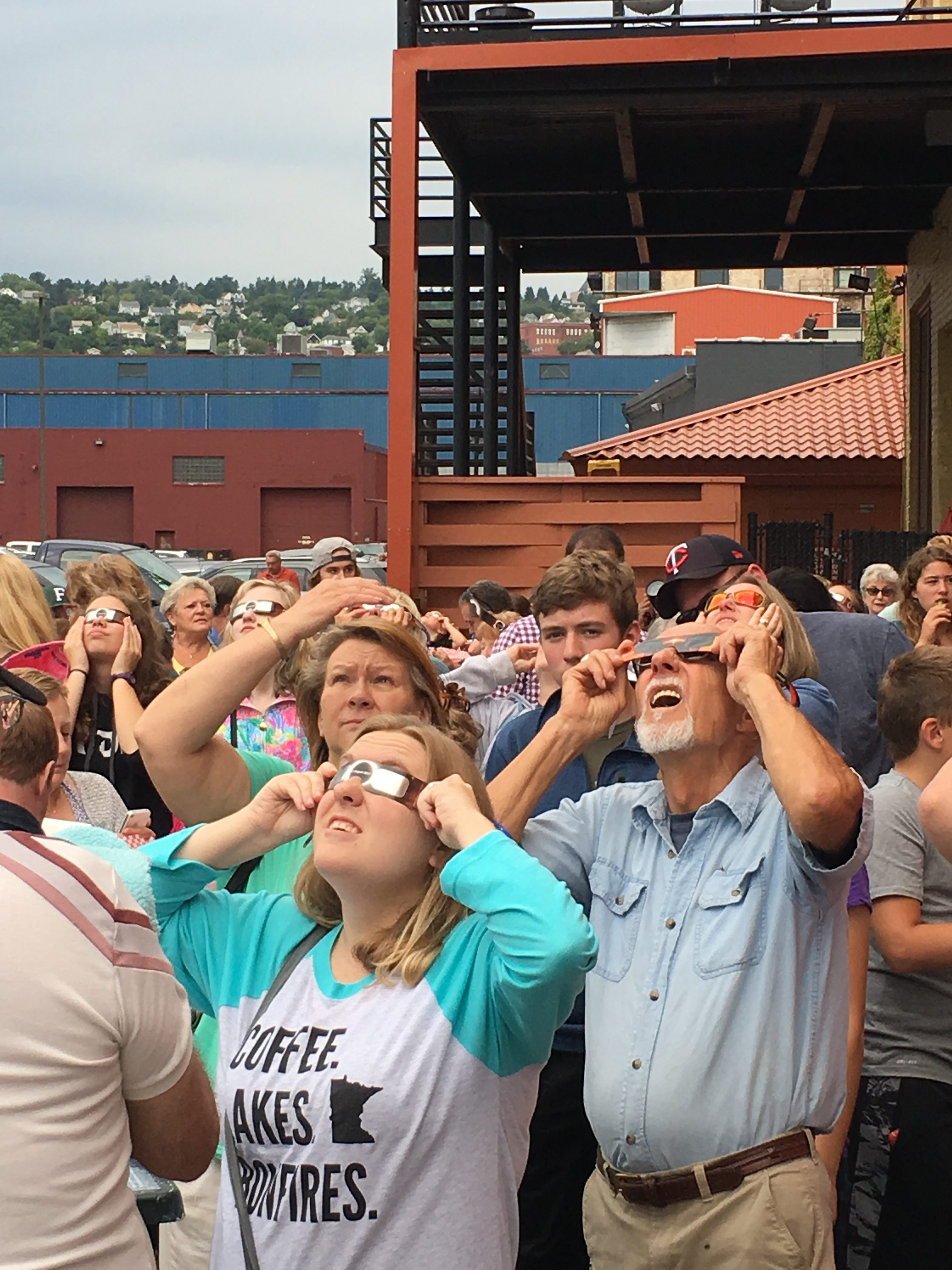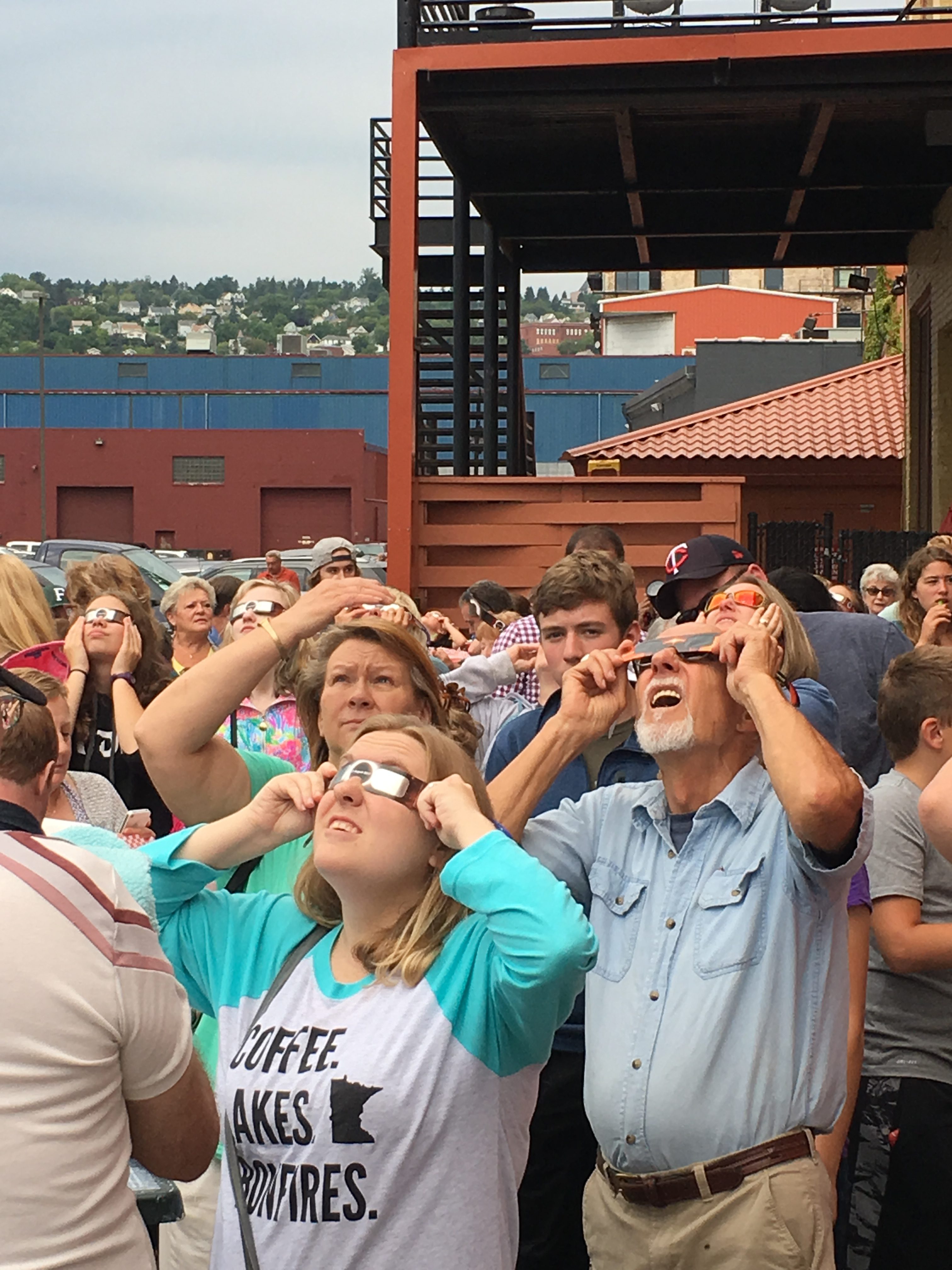 The next eclipse to hit Minnesota, wont be until September 14, 2099. If you're looking for one a bit sooner, the next one to hit the United States will be on April 8, 2024.