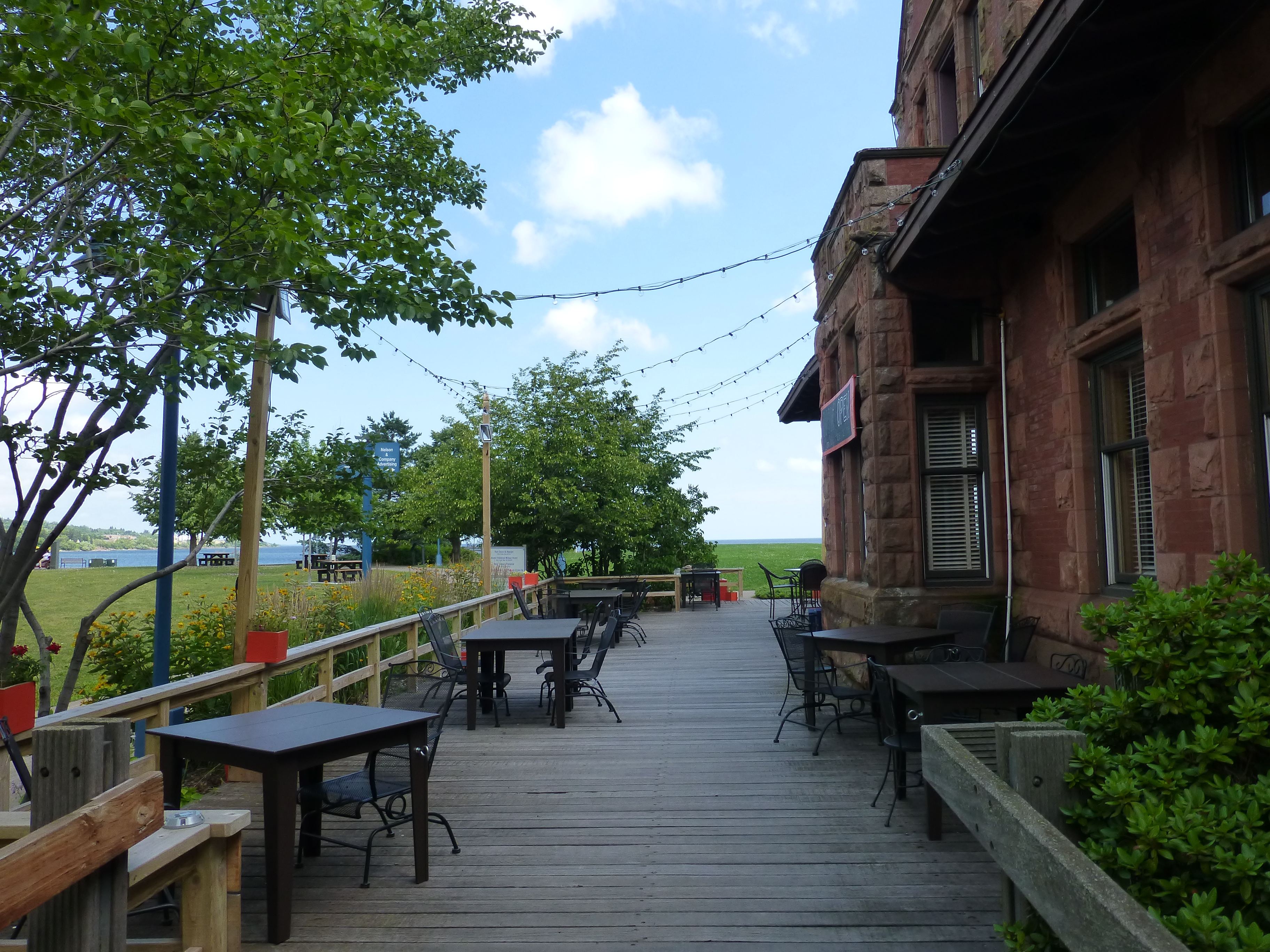 It's gorgeous outside and it's time for lunch, dinner, or drinks. It's patio season, so where should you go?! We can help! Check out our list of the best outdoor patios and decks to eat on in Canal Park, Duluth MN. Cause let's be honest, there's nothing better than enjoying a drink and good food outside on a nice day.
Grandma's Saloon & Grill 
Grandma's has one of the most iconic patios in Canal Park! It is a rooftop bar with an amazing and up close view of the Aerial Lift Bridge! Enjoy some drinks and appetizers on Grandma's comfy lounge furniture and watch ships arrive and depart from the harbor! For good eats, we recommend that you try out their award-winning chicken wild rice soup!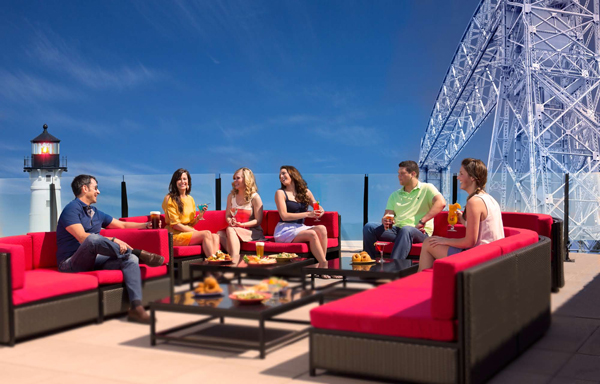 Little Angie's Cantina & Grill 
Craving some tacos and margaritas? Little Angie's serves Tex-Mex food and a wall of great tequilas, with live music and a large deck! The deck is located in the heart of Canal Park, where you can people watch while you enjoy the delicious American/Southwestern food.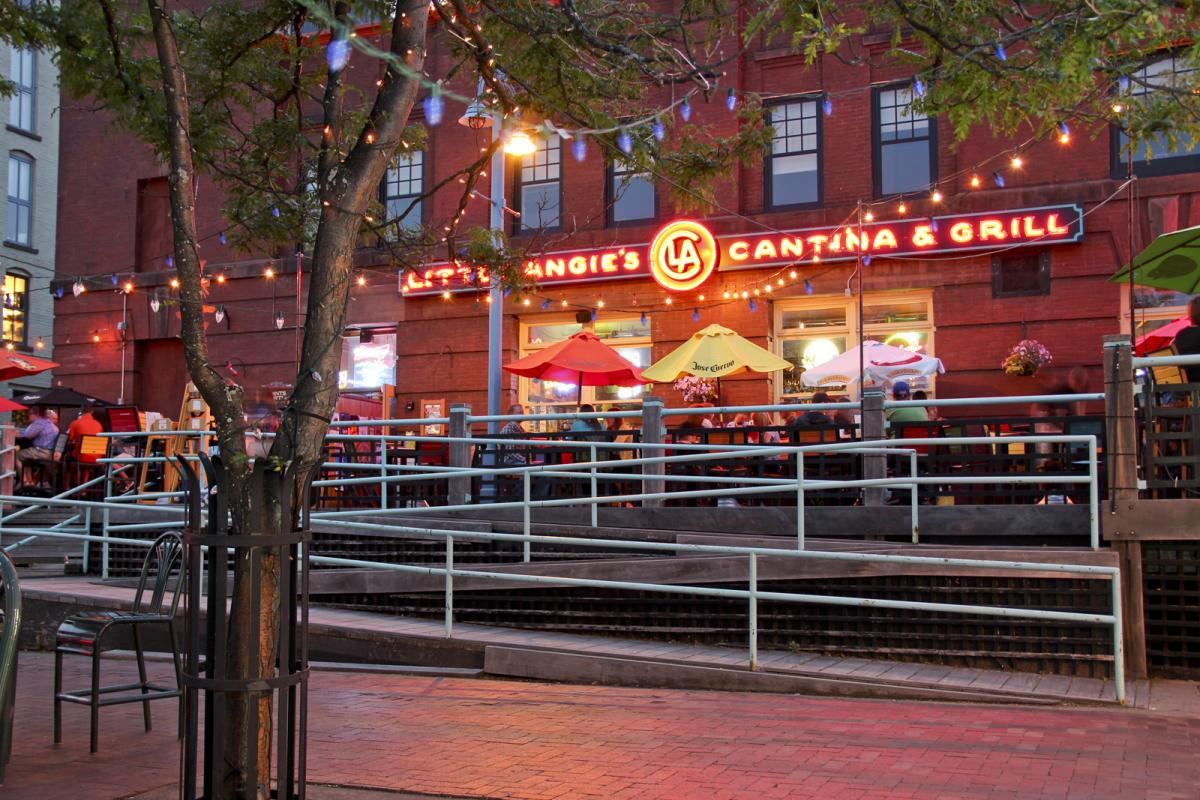 Lake Ave
This casual eatery has New American fare and Midwestern spirits, plus a beautiful outdoor deck. Although the deck doesn't have a direct lake view, it's just a short walk down towards the Lift Bridge!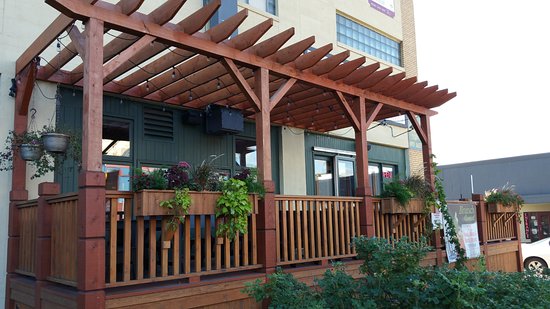 Canal Park Brewing Company 
This industrial microbrewery serves the classic combo, beer and burgers! They have a large patio that stays open all year with a fire pit, tables, and Adirondack chairs. Enjoy their artisan beers and area-sourced pub food, all with a beautiful view of Lake Superior that is only about 200 feet away!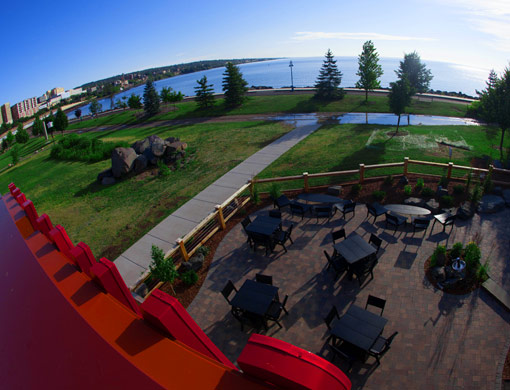 Endion Station Public House
What once served as a railroad depot in the 1800's is now the Endion Station. This unique restaurant serves Fitger's craft beers, wines, craft cocktails, and an extensive menu of craft ciders on tap. Enjoy an eye-level view of Lake Superior from their outdoor patio area. The seating is less than 375 feet from the lake shore! We recommend, of course, trying one (or two) of their craft ciders on tap, plus ordering up some over-sized, salted Brakeman's pretzels!