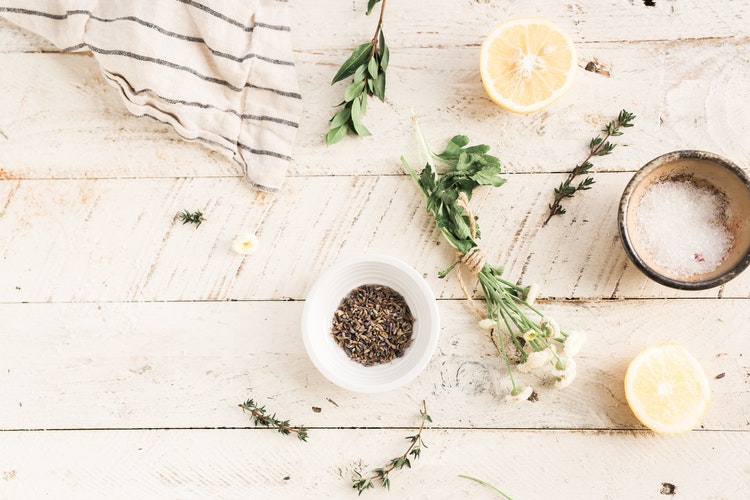 Many have claimed to have invented this popular morning drink and yet bloody mary's origin is still unknown.  Here in the Northland, we love a good Bloody! So we headed out on the town last Sunday for our readers and the results are in! As usual, you can count on Canal Park to help you find the best of the best!
Pizza Luce'
Right in the heart of Downtown Duluth, Pizza Luce' offers a build-your-own Bloody Mary bar, choose from endless options for garnishes and two different mixes! But don't make a meal out of it, they have WEEKEND BRUNCH too!
Vanilla Bean
Located in Duluth's Woodland neighborhood this quaint little restaurant serves brunch daily from 7 am to 4 pm. They offer a bacon wrapped mini doughnut Bloody Mary! That sounds so good, let's say it again but slower…. BACON WRAPPED…. MINI-DOUGHNUT…. BLOODY MARY! We say anything with bacon & mini-doughnuts is heaven.
Street Car, Carlton
Street Car in Carlton, MN is just a stone's throw away from Duluth. This cute Kitchen & Pub is well known for some of the best food, drinks & customer service in the Northland. It is a charming atmosphere that serves as a tribute to the area's past. On Saturday & Sunday, they open at 8 am for breakfast and serve some of the best $4 Bloody Mary's!
Canal Park Brewery
As the name implies they are right in Canal Park, an area of Duluth that is near & dear to us. Their build-your-own Bloody Mary allows you to make it the way you like. Olives, cheese, salami, prosciutto, ham or even a brat! Priced just right, enjoy drinking your breakfast with a view that can not be beaten! Canal Park Brewery opens at 11 am on Saturday & Sundays.
Spirit Room Superior, WI
Spirit Room over the bridge in Superior, WI is a cocktail bar that serves tapas, delectable desserts and beautiful, unique handcrafted cocktails. Well known for their Bloody Mary and Mac & Cheese bar on Saturdays! They currently have nominations is 7 different categories for the Duluth News Tribunes 2018 Best of the Best, including Best Bloody! All the best luck to them.
Wherever you may travel this weekend for a Bloody be sure to have one for us too. Cheers!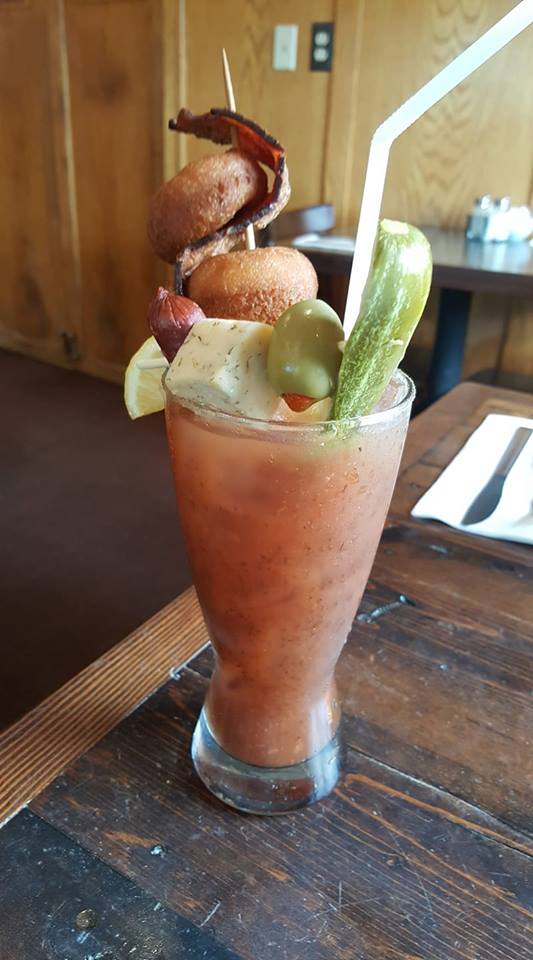 Vanilla Bean Mini-Doughnut Bloody Mary. Photo credit: Susan Ann