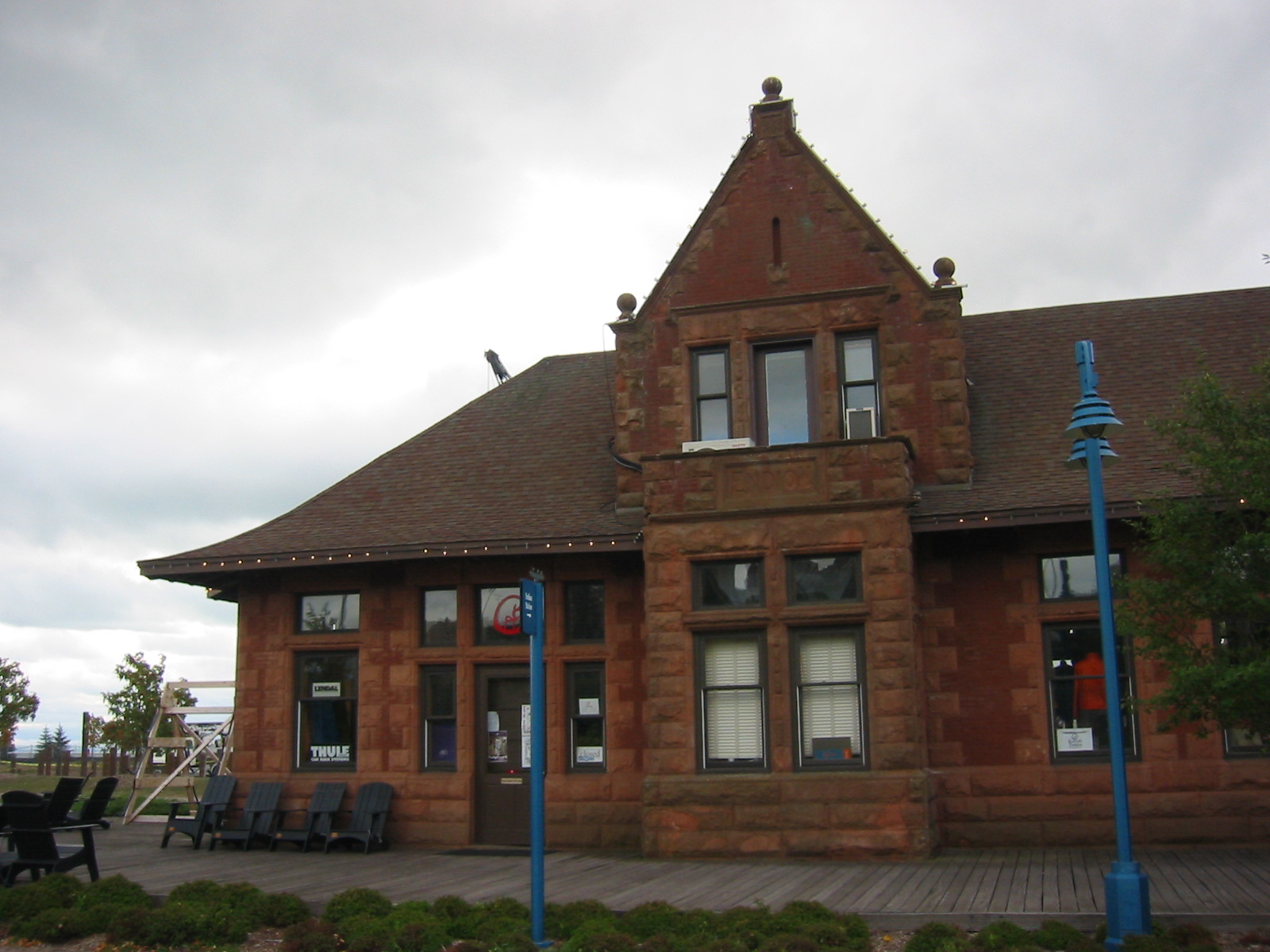 Endion Station is one of Canal Park's oldest, most familiar landmarks, offering a cozy nook for travelers and guests since its construction in 1899 as a passenger depot along the Duluth and Iron Range Railroad. The building itself reflects a distinctly Minnesotan and Duluthian influence. Constructed out of stone from the Kettle River Quarry in Sandstone, the building's design was developed by architect I. Vernon Hill. After designing Endion Station, Hill went on to design other notable buildings in Duluth such as the Crosby house, which still overlooks the lake from its perch on Superior Street and 21st Avenue East.
The station functioned as a passenger depot until 1961, when the rise of the "automobile age" caused a decline in railroad travel. However, it continued to operate as a freight station until 1978, when it officially closed down. Throughout the 1980s, Endion Station quietly served as office space for local businesses and municipal programs. You may not know that Endion Station did not originally sit where it does now — it was originally built much closer to the Lakewalk, but its original lot was sold to the city to facilitate the development of Interstate 35. But in order to preserve such a gem of Duluth's cultural and architectural history, the city allocated $400,000 to relocate the building to where it currently resides in Canal Park.
In 2012, the building was sold to Just Take Action, an organization best known for owning and operating the Fitger's restaurant, hotel, and complex. After a series of renovations, Just Take Action re-opened the doors to Endion Station as Endion Public House, a small pub serving local brews and ciders as well and sandwiches and appetizers. Endion Station was once again a place where travelers and locals alike could kick back, relax, and enjoy the perfect view of the lake.
This week, Just Take Action announced the next chapter for Endion Station — a boutique hotel! Featuring four rooms modeled after the famous Fitger's Inn, the hotel will feature an outdoor grill, sauna, and outdoor fire pit. Renovations are scheduled to begin in March of this year, and plan to be completed by June.
Anyone interested in adding their names to a waiting list to have the opportunity to become one of Endion Station Inn's first guests can contact endion@justtakeaction.com!