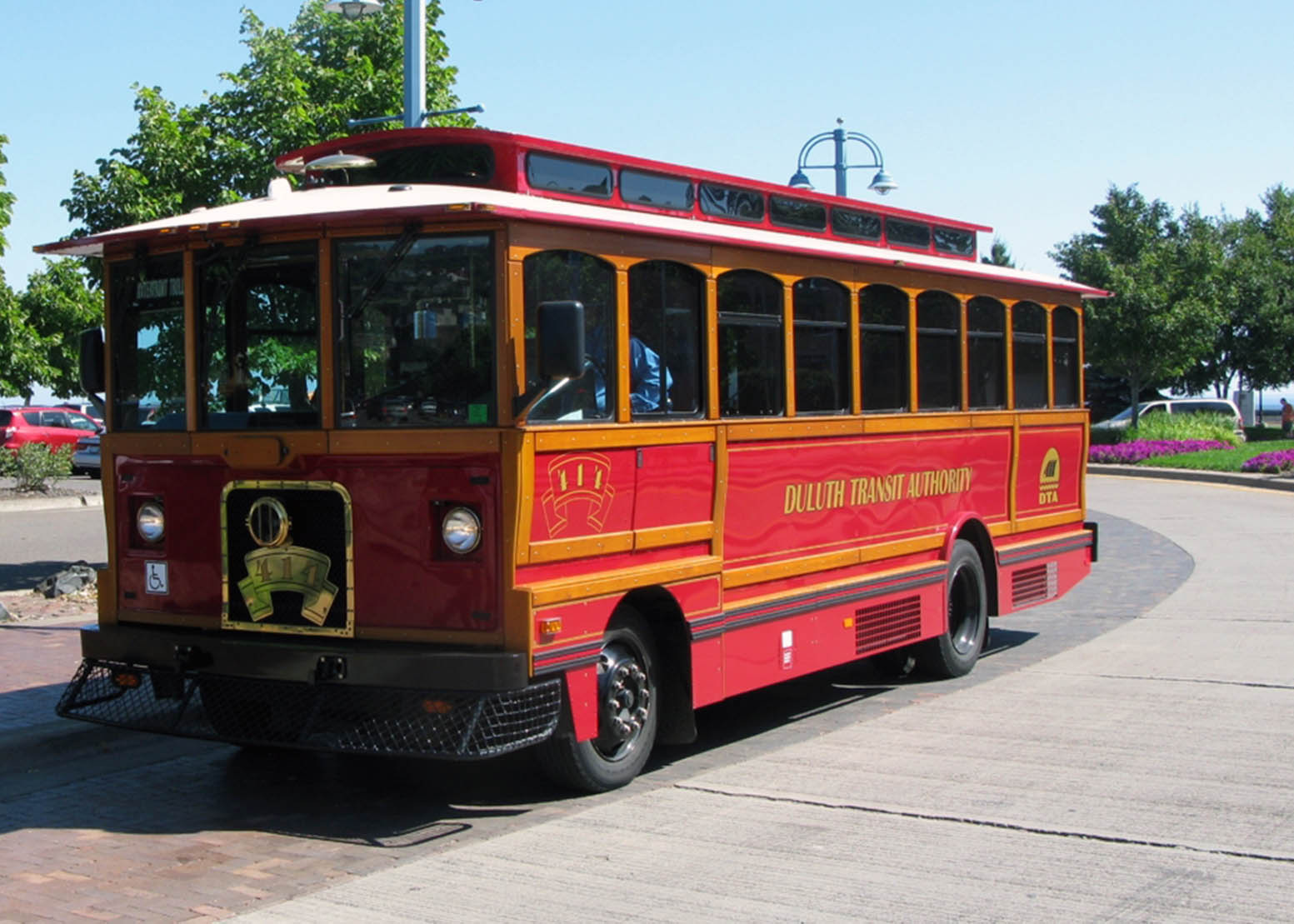 Catch a Ride to Duluth's Waterfront!
Effective Friday, August 4th, the Duluth Transit Authority (DTA) will discontinue the collection of all passenger fares on the Port Town Trolley service. The FREE-fare is being offered to encourage the use of the trolley service as a shuttle to-and-from Canal Park; particularly for those parking at the Duluth Entertainment and Convention Center (DECC) and downtown parking ramps.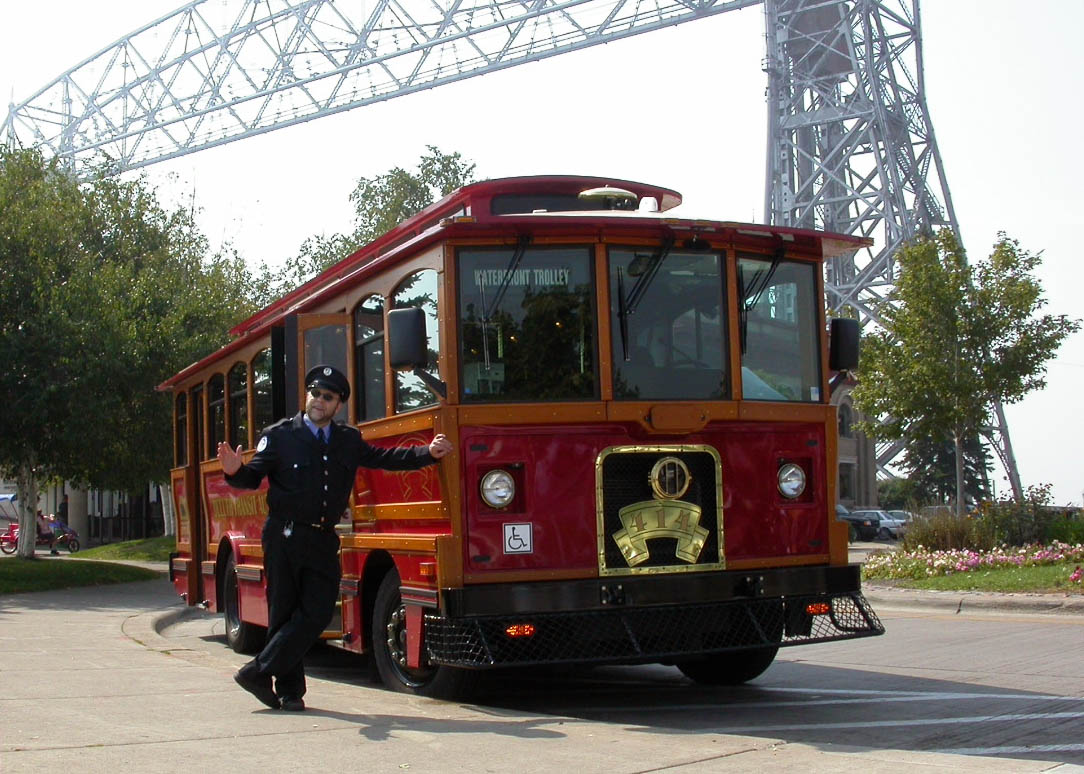 Beginning with the 2017 season in early June, the DTA increased service frequency for the Port Town Trolley to every 20 minutes using two (2) trolley vehicles. The route was also expanded to include the Historical Arts and Theater (HART) District east of Lake Avenue to 10th Avenue East past the Fitger's complex. The more frequent schedule has resulted in a ridership increase and the FREE-fare is being offered to encourage even greater use of the service.
Making Canal Park Pop!
The FREE trolley service is viewed as a key element in the City of Duluth's "Making Canal Park Pop" program which encourages Duluth residents and visitors to visit the Canal Park area and downtown Duluth. One of the goals of the program is to expand the parking options available to visitors, thereby reducing auto traffic that circulates through the area searching for the limited parking available during weekends and major events. The FREE trolley service is considered an attraction and functional asset to these efforts.
DTA General Manager, Dennis Jensen, believes this will benefit both visitors and residents alike.
"It was the decision of the DTA Board of Directors that the schedule frequency and expanded route were great for the service, and that the free fare would be an even greater incentive for the public to use the trolley as a shuttle service." Jensen said. "Hotel guests, visitors and Duluth residents can now access all that the Canal Park and downtown have to offer for free without driving around looking for parking." Jensen continued.
The new FREE fare goes into effect on Friday, August 4, 2017.