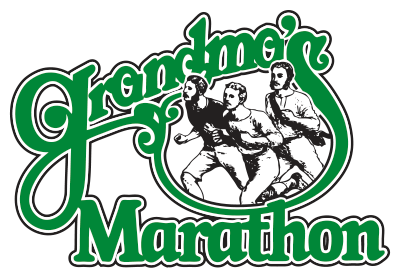 On June 22nd, over 50,000 people will be coming to Duluth to participate in and watch Grandma's Marathon. This race has grown bigger than just a marathon with over 19,000 runners. It's an event where all kinds of people come together to celebrate an amazing day! This is the 43rd year of Grandma's Marathon and people come from all over the world for the weekend's races and activities. Read on to learn how to successfully navigate the busy weekend in Canal Park, and make the most out of your race weekend!
About Grandma's Marathon:
Grandma's Marathon began in 1977 when local runners planned a race from Two Harbors to Duluth. The first year consisted of only 150 participants. Fast forward four decades later, and Grandma's Marathon is a nonprofit organization with one of the biggest races in the country.
With the increase in popularity over the years, Grandma's Marathon has developed other weekend (and year round) races, beyond the full marathon. During the marathon weekend for instance, there is also the Garry Borjklund Half Marathon, Whipper Snapper Races (for those 14 and under), and the William A. Irvin 5K.
The community support around Grandma's draws race participants from around the world and is something to be admired. "The community support is everything. It's the number one thing that makes Grandma's what it is" says Shane Bauer, Executive Director of Grandma's Marathon.
The slogan for Grandma's Marathon, "World class event. Small town charm" couldn't be more accurate. Grandma's Marathon one of the largest marathons in the country and is highly organized. But, what separates Grandma's from other races is the level of emotion that runners experience. The community welcomes, encourages and supports you through the entire weekend, not just the race.
Before the Race:
Race packets need to be picked up before the race on Thursday or Friday. Packets are not available to pick up on race day. On Thursday, June 20th, packets will be available to pick up between 4pm – 8pm. Friday packets may be picked up between 10am and 11pm. Both days, packets will be located at Paulucci Hall at the DECC.
Don't forget to load up on carbs before the big race while you're loading up with your new gear. Michelina's All-You-Can-Eat Spaghetti Dinner is an annual tradition that happens the Friday before Grandma's Marathon. Located in Pioneer Hall at the DECC, the Spaghetti Dinner is $14 for adults, $7 for children between the ages of 5 and 12, and free for those ages 4 and under. Enjoy an unlimited amount of spaghetti with marinara sauce (with or without meatballs), Caesar salad, bread, and dessert.
Remember to drink a lot of water and rest the night before the marathon. Pack your race bag and lay out your clothes the night before to save you some time, and stress, the morning of the race.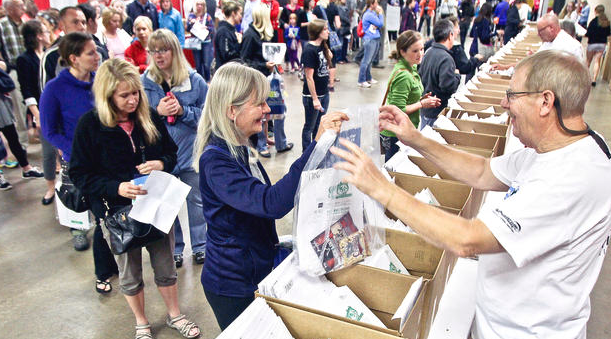 The Race Course:
The 26.2 mile race starts in Two Harbors, Minnesota and follows the North Shore of Lake Superior back to Duluth. During the race, Lake Superior is at your side for most of the race. There is something so calming and encouraging to be running along the same body of water for the entirety of the race. The race is relatively flat. The only hill you'll hear people talk about is the infamous Lemon Drop Hill. Lemon Drop Hill is right after the 22 mile mark and it is steep. While it's not a long hill, its steepness has a tendency to psyche runners out (especially after running 22 miles). But remember, you can do it! You've trained so hard to be here, don't let this hill stop you!
The other difficult race section to be aware of is the last mile. You're running through Downtown Duluth on the cobblestone, people are lined up everywhere to cheer you on, you get to the intersection of Lake Avenue and Superior Street and now you'll just take a left here and you'll be done; you can practically see the finish line! Right? Nope, not quite so easy.
You'll run all the way through Downtown, turn on to 5th Avenue West and be promptly greeted with another hill. Just power through, you're so close to being done at this point. Once you've conquered the final hill, you'll continue to run through all of Canal Park. You'll pass the Great Lakes Aquarium, the DECC, and the William A Irvin. After what feels like a hundred turns and loops, you'll finally swerve around the last corner and you're there! Two blocks away is the finish line. Crowded with people and cheering, the short rest of the way is a breeze. Once you cross the finish line, grab your medal, T-Shirt, thermal blanket, drink tickets and snacks – it's time to celebrate your accomplishment!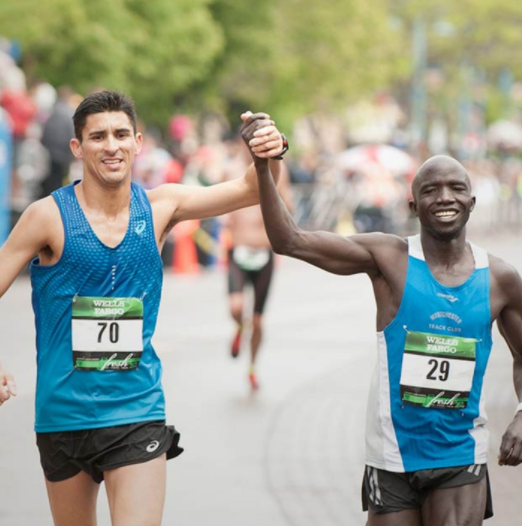 Fuel Up After the Race:
If you're looking to grab a bite to eat after the race, here are a few restaurants in Canal Park that should be able to accommodate larger groups. Remember, Grandma's Marathon is one of, if not the, busiest weekends in Duluth. That being said, please be prepared for longer than normal wait times at restaurants.
Old Chicago: Grab a beer and some pizza and relax after your run! Old Chicago is located on Lake Avenue near The Suites Hotel.
310 Pub: Share a plate of jalapeno egg rolls, or if you've worked up a serious appetite, take on the gigantic Bulldog Burger!
Grandma's: In the spirit of the weekend, there's no better place to grab a bite to eat than Grandma's Restaurant. While you're there, try their famous Chicken Wild Rice soup!
Canal Park Brewery: If craft beer and burgers are your thing, Canal Park Brewery is the perfect spot for you. Near the Lakewalk with a large patio overlooking Lake Superior, CPB is the perfect spot to settle down after the race.
Green Mill: Check out their legendary pizzas and great wings! Green Mill is located on Lake Avenue near Adventure Zone.
For a full list of restaurants in Canal Park (and a few of our favorite dishes) check out our dining guide.
Lodging : 
In addition to several restaurants and shops, Canal Park is home to several hotels. Whether you are looking to be on the water, closer to the bustle of Canal Park, or relaxing on Park Point; you'll find exactly what you're looking for. The official lodging sponsor of Grandma's Marathon is the Holiday Inn & Suites- Downtown Duluth.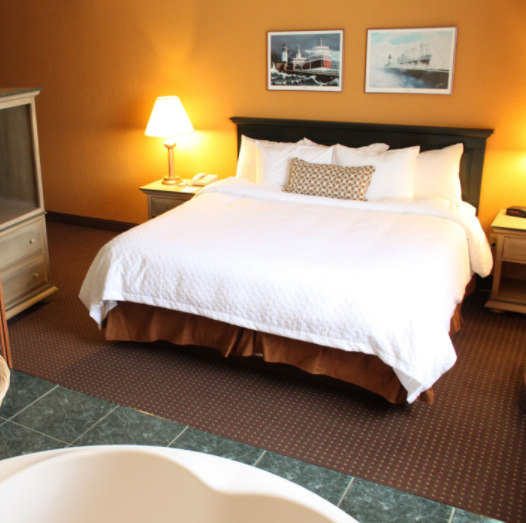 Rock the Big Top 
Official Weekend Kick-Off Party- Friday: Gates open at 7 and tickets are $25 for the evening. The musical lineup includes the Phil Vassar, Glen's Neighbor, and Rhino!
Race Day and Offical Post-Race Celebration- Saturday: Saturday night event is 21+ and tickets are $10, gates open at 7pm. Musical guests for Saturday include Rock-A-Billy Revuew, Laura Velvet and the Bookhouse Boys, Chris Kroeze, and Cowboy Mouth!
Tickets for both nights may be purchased for a discounted price of $30, but you must be 21+.
For more information check out Grandma's Marathon!
Good luck, runners! We will be running with you and cheering you on. Have any questions on Grandma's Marathon weekend? Just ask us on Facebook!