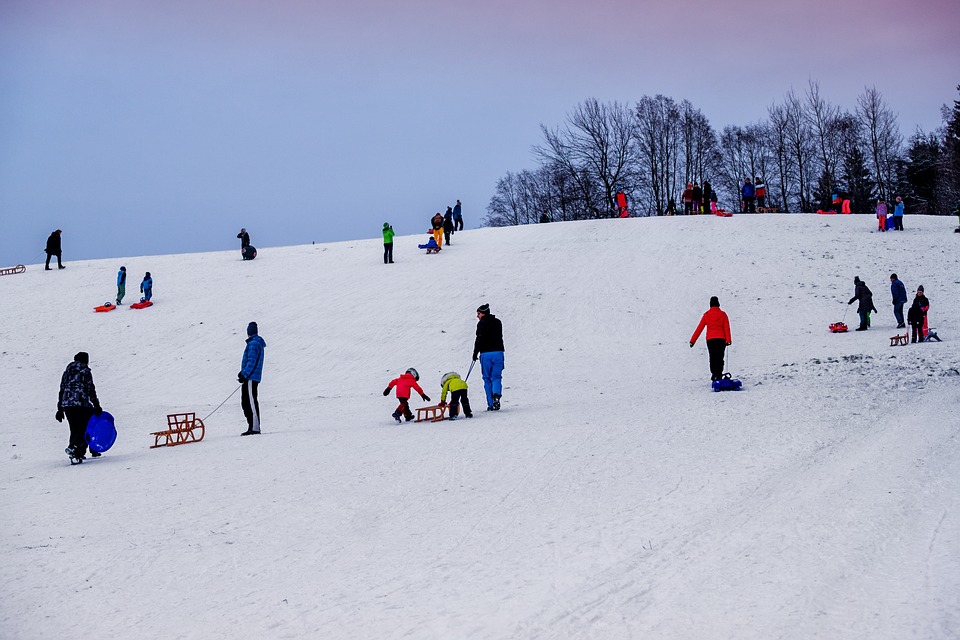 It's getting to be that time of year. All of the wintertime holidays — Thanksgiving, Christmas, New Year's, and Valentine's Day — have passed, sub-zero temperatures have become the norm, and any day when you don't have to scrape the ice off your windshield is cause for celebration. Long story short, "cabin fever" season is in full swing.
On the other hand, as February rolls into March, the days get a little longer, a little sunnier, and a little warmer. For those who work a typical 9-to-5 shift, there's actually a bit of sunlight left at the end of the day! You might even find yourself enjoying the chance to get some fresh air without fear of frostbite.
So instead of bemoaning the winter blues, why not take advantage of the milder weather and enjoy some classic snow-related activities, like a day on the sledding hill?
To help you plan your day, we found this awesome guide from Outside in Duluth that provides a list of the 6 top sledding hills! Check out the video they assembled that gives you a first-hand glimpse of each hill, along with a brief written summary of what to expect.
Read the guide here: 6 Sledding Hills in Duluth – A Video Review »
Do you have your own favorite sledding spots that didn't make the list? Let us know!