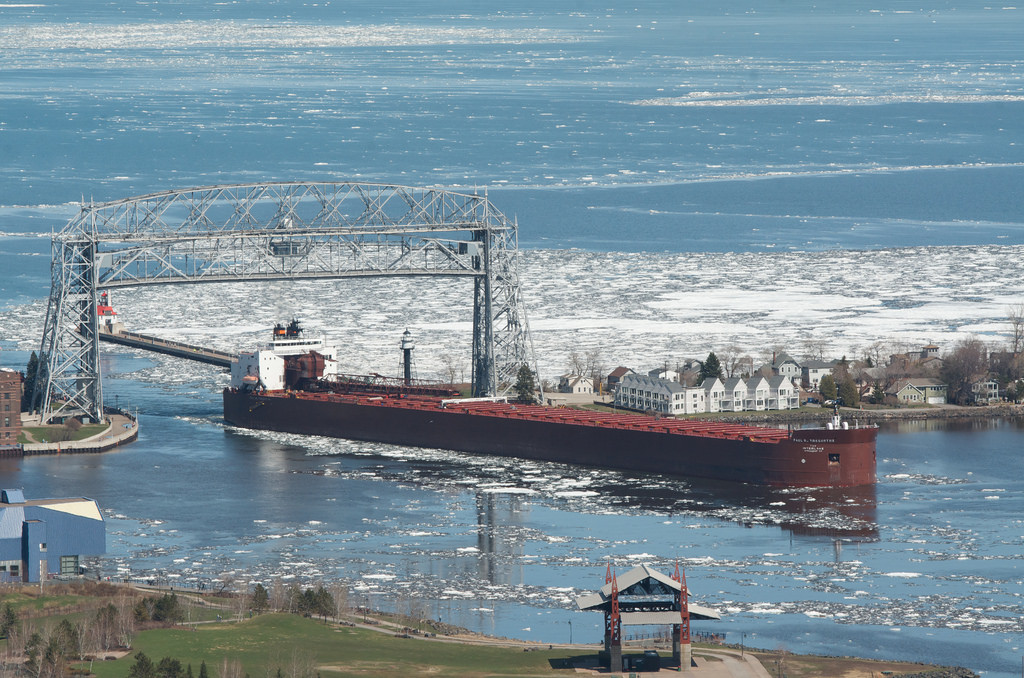 Last Friday, March 22nd, the Lift Bridge was raised to clear a path for the Kaye E. Barker as she departed Duluth, and the 2019 Shipping Season officially began! Although the winter season lasted farther into March than most would have liked, the recent "heat wave" of above-freezing temperatures, along with the hard work and long hours that the Duluth Coast Guard dedicated to cutting the ice, helped avoid any delays. (For reference, the 2018 Duluth shipping season opened on March 19th, and the 2017 shipping season opened on March 22nd.)
Here's a little fun fact about this year's shipping season — the laker that opened the 2019 season, the Kaye E. Barker, was the same laker to close the 2018 shipping season on January 15th!
Now that the Lake is essentially free of ice, expect consistent activity around the harbor! Our Duluth Ship Schedule page features a live, interactive map of all the ships in and around the harbor, as well as their estimated times of arrival and departure.
If you plan to watch the ships come and go from Canal Park, be sure to stop by the Lakewalk Galley for some delicious snacks and treats served up by the crew from Lake Ave Restaurant & Bar! You may knew the old boat that serves up concessions to Canal Park visitors by its previous name of Crabby Ol' Bill's — Lake Ave Restaurant & Bar purchased the galley in spring of 2018 to ensure that hungry sightseers would still have a convenient place to grab some grub.