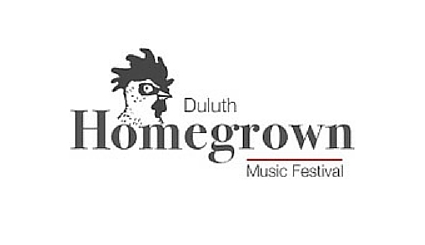 Homegrown Music Festival May 1st-8th: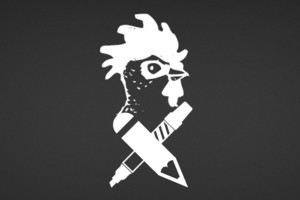 Homegrown is here, and I couldn't be more excited. For me, Homegrown feels like the first time of the year that winter hibernation ends and everyone is out roaming around. Most of the Homegrown shows in Canal Park will take place on, Tuesday, May 3rd; however, there will be music down here throughout the week.
Tuesday May 3rd
At Amazing Grace Bakery & Café
6:30PM The Weeks Avenue Band
7:30PM Todd Gremmels
8:30PM Similar Dogs
At Vikre Distillery
7:30PM Norby
8:30PM Hanna Cesario
9:30PM DJ Path Annu
At Grandma's Sports Garden
8:45PM A Band Called Truman
9:45PM Mary Bue & The Holy Bones
10:45PM Space Carpet
11:45PM The Social Disaster
At Lake Avenue Restaurant & Bar
11PM The Dudes
12AM Marguis Mark & The Very Mysterious

Friday May 6th
At Amazing Grace Bakery & Café
6:15PM Starling of Athens
7:15PM Venus de Mars
8:15PM Ruthe Kay & Bailey
At Lake Avenue Restaurant & Bar
10:45PM Bill Flannagan
11:45PM Dance Attic

Saturday May 7th
At Amazing Grace Bakery & Café
6:15PM Dirty Knobs
7:15PM Beyond Bliss
8:15PM #theindianheadband

Sunday May 8th
At Canal Park Brewing Co.
1:30PM Red Pine
2:30PM Tallulah
3:30PM Borderstone
Mother's Day, May 8th:
Mother's Day is just around the corner! Canal Park offers several ways to show your Mom you appreciate her, whether you are looking for a place for lunch, a treat to bring home, or a gift to give. Check out a few of our favorite things you can do this Mother's Day.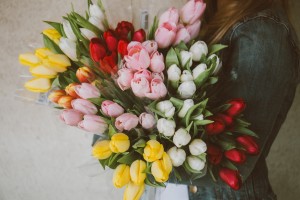 Lake Avenue Brunch: Your mom is sure to love Lake Ave's brunch. From Fried Chicken and Biscuit Waffles, to a Lake Ave version of Huevos Racheros, to omelets and a Classic Breakfast – Lake Ave's brunch has something for everyone's taste buds! If you're looking for a cocktail, try their Bloody Mary with homemade mix or their fresh squeezed grapefruit mimosas.
A Gift from Two and Company: Located in the DeWitt-Seitz building, Two and Company is the place to go for eclectic gifts and great clothes! Two and Company has everything from Brian Andreas's "Story People Prints" to jewelry and clothing.
Northern Waters Smokehaus Gift Box: Stop by Northern Waters Smokehaus to pick up a Mother's Day Gift Box! Priced at $55, the Gift Box includes half a pound of wild-caught Smoked Alaskan Sockeye Salmon, house made citrus-enhanced Boursin cheese, water crackers, local Lake Superior honey, and a custom honey dipper from Lake Superior Apiary.
Run Smelt Run Parade May 15th: Join us Sunday, May 15th at 2:00 PM for the annual smelt parade. The event starts on the lawn of the Aerial Lift Bridge where the Smelt Queen (a large puppet) will be brought out. The parade will begin on the Lakewalk and will be accompanied by the Brass Messengers, a 10-piece brass band from Minneapolis. The parade ends at Zeitgiest Arts Café where there will be a dance party and smelt fry. Be sure to dress in silver!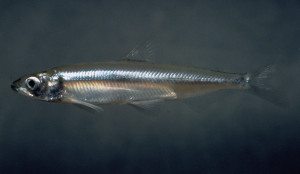 You may be asking yourself "what is smelt?" Smelt is a small silver-colored fish between 6-9 inches long. Native to the Atlantic and Pacific oceans, smelt entered the Great Lakes by accident when they escaped from a lake in Michigan where they had been stored. They first spread throughout Lake Michigan, and appeared in Lake Superior in 1946.  The best time to catch smelt is mid-to-late April, when the water warms up to the upper 40 degree range. Smelt are found in shallow water at night and are light sensitive – so smelting (the act of catching smelt) generally takes place after sundown.
Out in Canal Park? Tag us on Facebook, Instagram or Twitter!